Amazon offers some of the most affordable and most popular Android tablets, and surprisingly, several Fire tablets go on sale during the annual Amazon Prime Day event.
Fire Tablets can run most of the popular media, live streaming, and social media apps that you'll find on more expensive tablets, plus they can handle quite a bit of productivity. They are also great for mobile games and to entertain your little ones. And with support for multiple users and multiple accounts, plus Amazon's Kids+, they make the perfect tablet for the family, as well as a good value. Non-kid versions of the Fire tablets can be had in an ad-free or cheaper ad-supported option (and you can always upgrade to ad-free for an additional fee at a later time).
These Fire Tablets are often sold out throughout the year, but you're unlikely to find a better deal on Amazon devices than during Prime Day 2022. Here are the best Fire Tablet deals we've seen so far.
Best Fire 7 Tablet Deals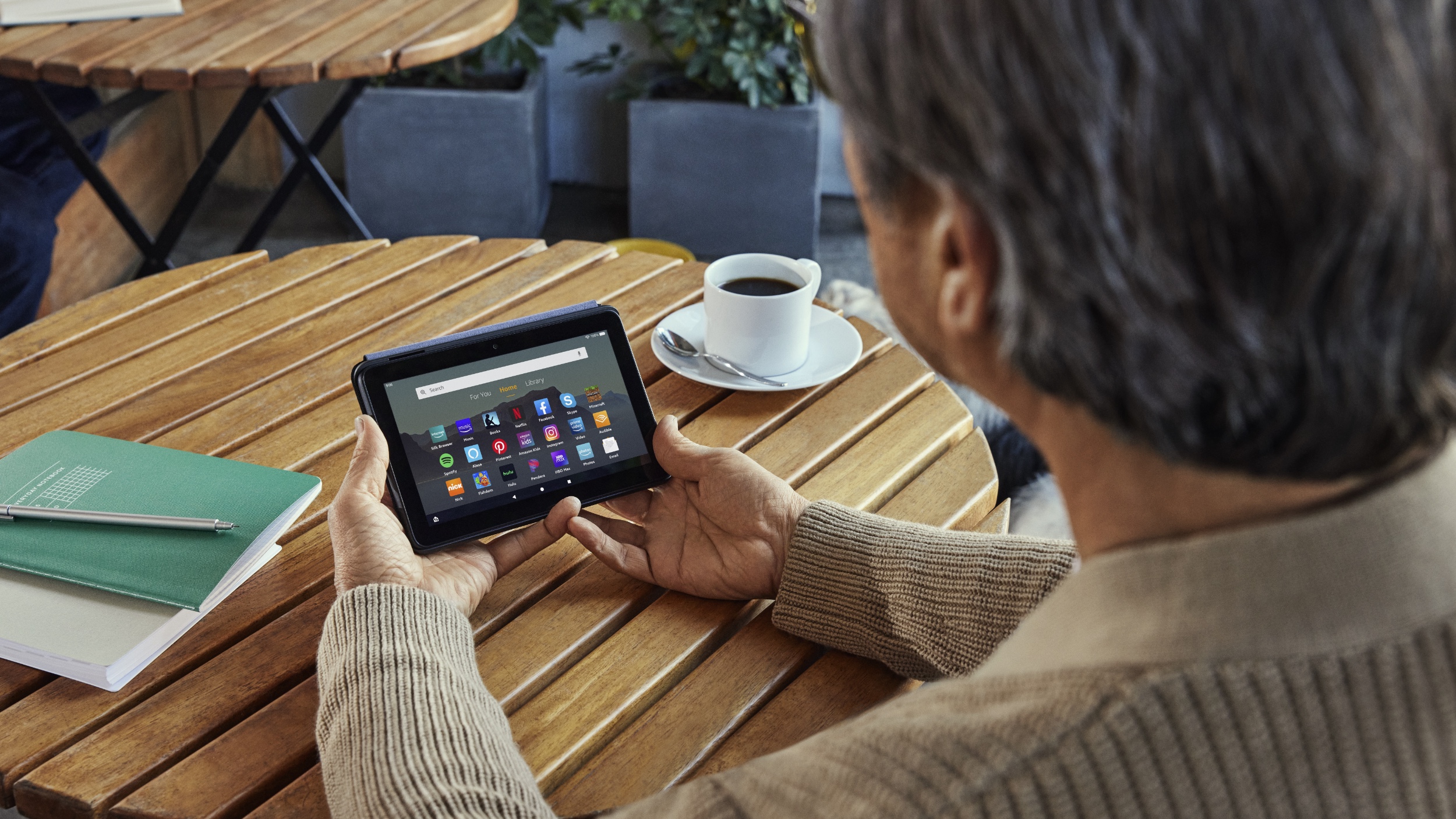 The Fire 7 tablet is already so affordable that many people drop one into their virtual shopping cart almost without even thinking about it. If it was available in the grocery store, you might expect to see it next to gum and mint as an "impulse buy."
The Fire 7 has a 7-inch IPS display and is available in 16GB and 32GB storage configurations, although you can add up to 1TB through a microSD card. Plus, the device gets up to ten hours of screen time on a single charge, has front and rear cameras for photo and video calls, and comes with Alexa hands-free access.
Best Fire HD 8 Tablet Deals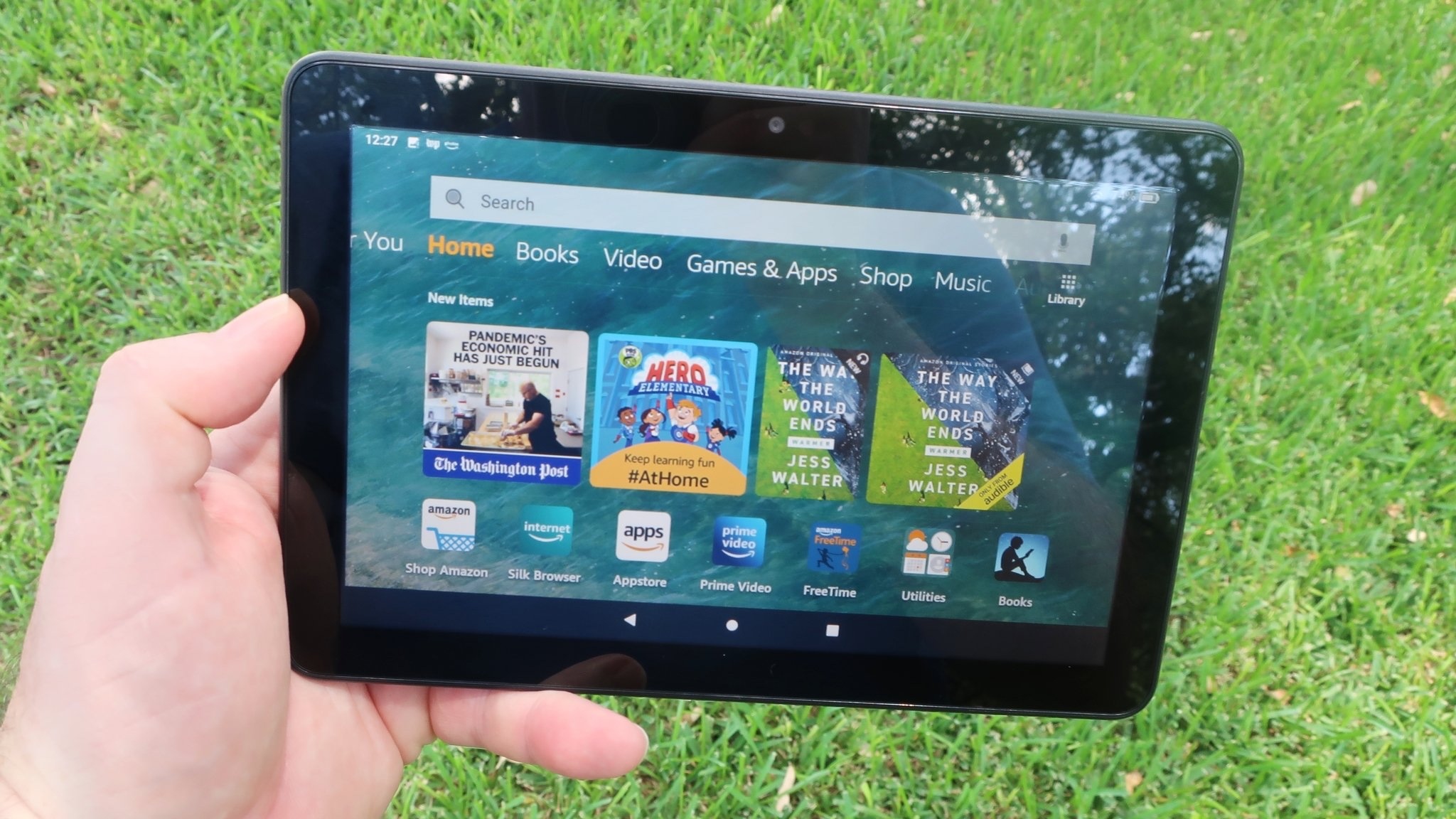 In 2020, Amazon offered not one, but two versions of its popular mid-size tablets, the Fire HD 8 and the Fire HD 8 Plus. On the surface, there isn't much (if any) that differentiates the two devices. Instead, the differences come down to internal components and external features.
The Fire HD 8 is the tablet most people will (and probably should) have, as it has the same display and design as the HD 8 Plus but comes at $20 cheaper than its premium sibling. However, what makes the HD 8 Plus worth considering are those additional features that signal the future of Amazon tablets.
The Fire HD 8 Plus has a faster processor and more RAM than the Fire HD 8, but what's really interesting is that it can be charged wirelessly. When paired with the Wireless Charging Dock accessory, you can even turn it into an Echo Show.
Best Fire HD 10 Tablet Deals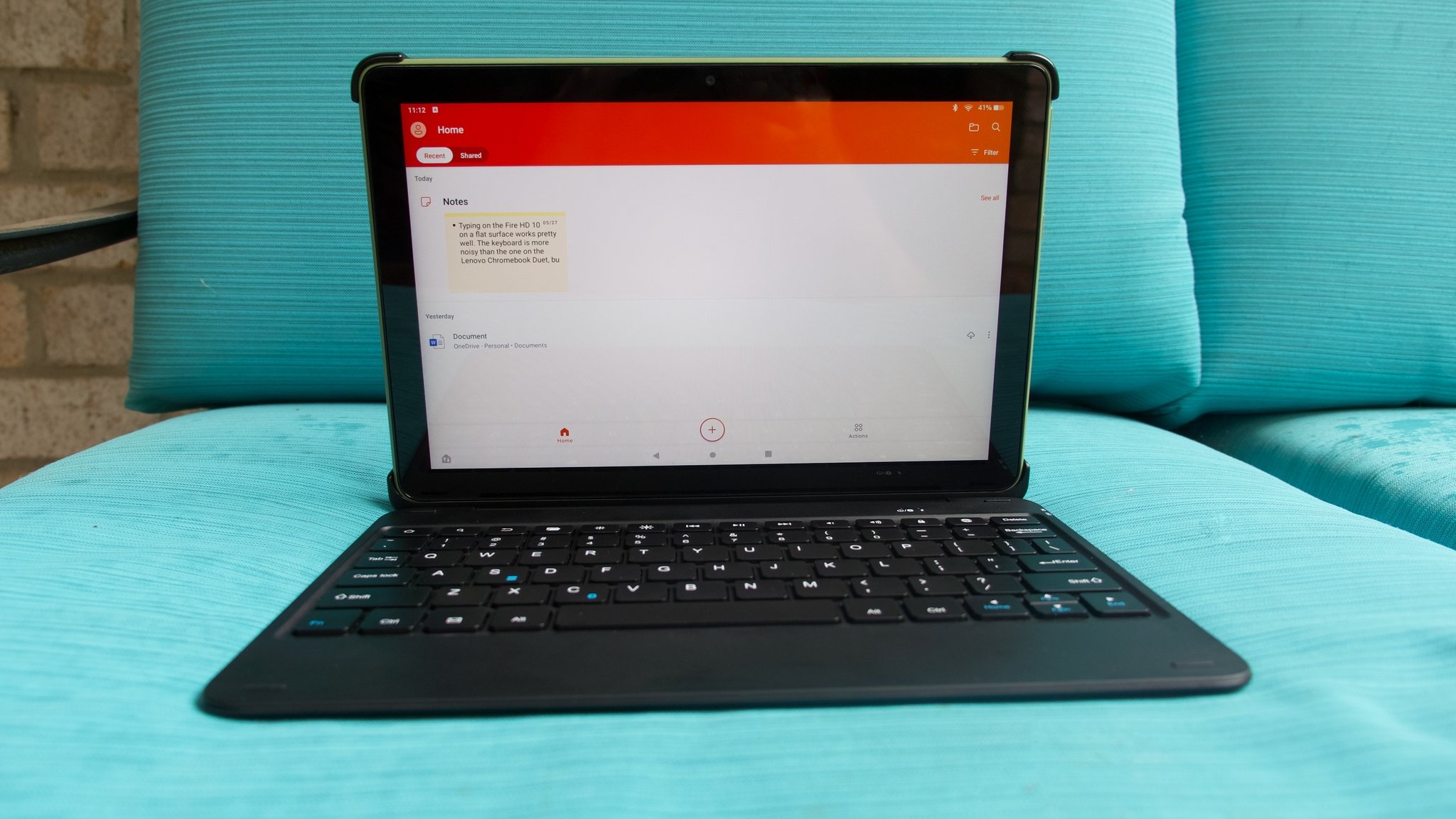 Until the release of the Fire HD 8 and 8 Plus (2020), the Fire HD 10 (2019) was our pick for the best Amazon Fire Tablet. While it has lost that crown, for now, it is still an excellent device for media consumption and gaming.
While you can still get the Fire HD 10 (2019) edition at a great discount, 2021 brings two new devices to the lineup – the Fire HD 10 (2021) and the Fire HD 10 Plus (2021). You can purchase both options with the Productivity Pack, including a full year of Microsoft Office 365 use and a dedicated Bluetooth keyboard. The Fire HD 10 Plus (2021), like the Fire HD 8 Plus before it, is the only version that can charge wirelessly with an optional wireless charging base accessory. It also comes with slightly more RAM than the standard model.
Best Fire 7 Kids Edition Tablet Deals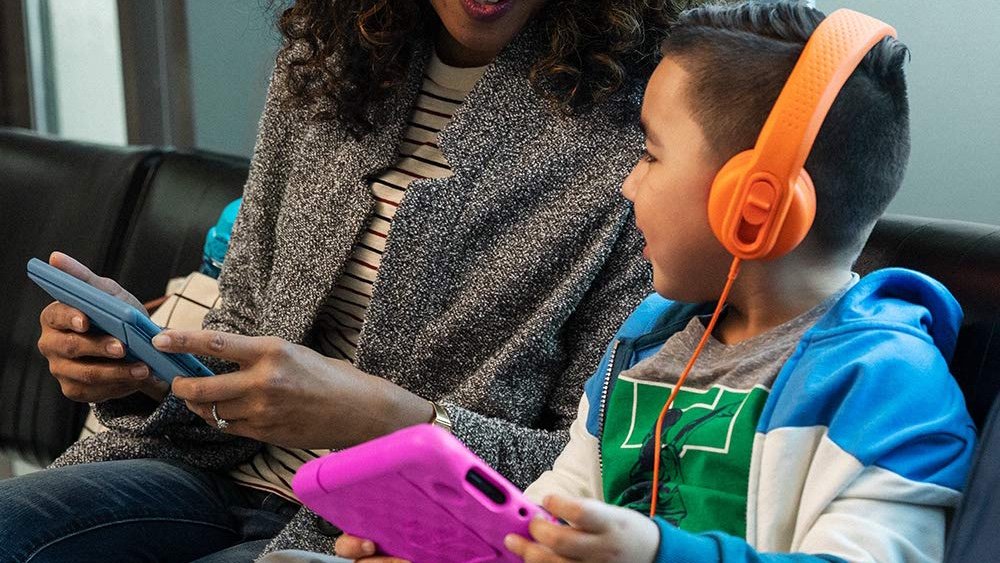 Amazon has been making a line of kid-friendly tablets for several years under the name Kids Edition. All of these come with a sturdy, colorful case, as well as a year's subscription to Amazon Kids+ (formerly Amazon FreeTime Unlimited), the comprehensive suite of parental controls and age-appropriate content. Plus, all Kids Edition Fire tablets come in three colors: pink, blue, and purple, and they can all be purchased in two bundles as well (in case your kids aren't quite adept at sharing). Best of all, Amazon includes a 2-year replacement warranty with your purchase.
The Fire 7 Kids Edition has been a popular product for a number of reasons, not least the price. Being the smallest kids edition tablet, it's also the least expensive. The other thing this small tablet has is its size. The 7-inch screen is just about perfect for any kid, whether it's a three-year-old or a ten-year-old.
After introducing the Kids Pro line of Fire Tablets, Amazon is now offering an upgraded version of the standard Fire 7 Kids tablet. It still offers the same great benefits, only with slightly better performance than the previous iteration.
Best Fire HD 8 Kids Edition Tablet Deals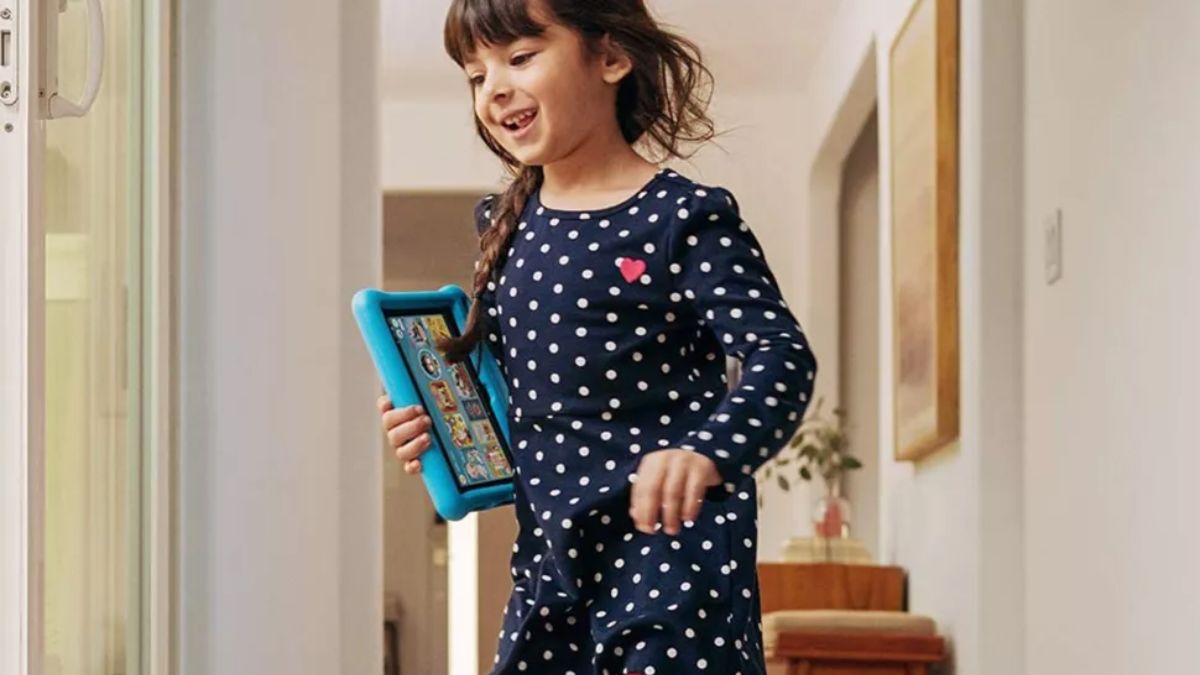 As with adult tablets, the Fire HD 8 Kids Edition was our pick for the best Fire Edition tablet for kids. It has a better screen than the 7-inch version, but it also has better cameras and speakers. Again, as with regular modern Fire devices, the Fire HD 8 Kids Edition charges via USB-C, which is great if you don't want to have a lot of wire clutter while charging. You can also expand the storage space up to 1 TB via a microSD card.
Of course, all the other Kids Edition goodies are here, including a kid-friendly case, an Amazon Kids+ subscription, and bright color options. This tablet is still manageable with small hands, but it offers a noticeably better viewing experience. The Fire HD 8 Kids is also available in a Pro version for older kids.
Best Fire HD 10 Kids Edition Tablet Deals
If you have several young children in your family who are good at sharing, you may end up saving money by buying the larger Fire HD 10 Kids Edition instead of two or more smaller tablet options.
The big, beautiful 10.1-inch screen is the same as the regular Fire HD 10, and it's perfect for gathering to watch movies or TV shows with Amazon Kids+, especially with its baby bag and kickstand.
If your kids fight over the tablet, don't worry! As with all Kids Edition Fire tablets, this one comes with a two-year worry-free warranty that says Amazon will replace your broken device for free! And if you have older kids, you can also get the Fire HD 10 Kids in the Pro version.
Best Fire Tablet Bundle Deals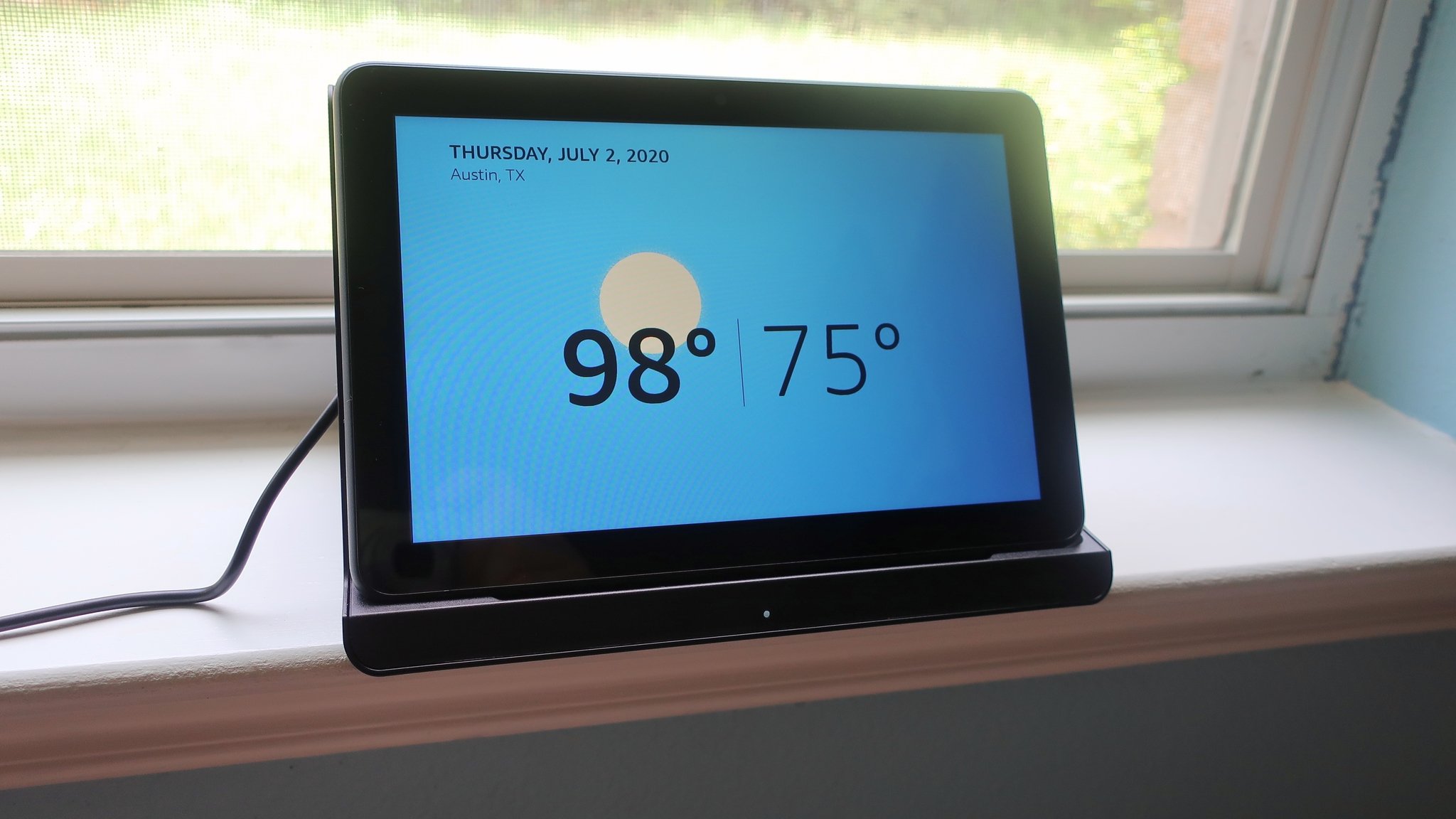 Amazon has always offered some attractive packages with its first-party devices, including Fire tablets. Sometimes these are multi-device bundles, while others feature accessories such as chargers, cases, or screen protectors.
Prime Day 2022: Frequently Asked Questions