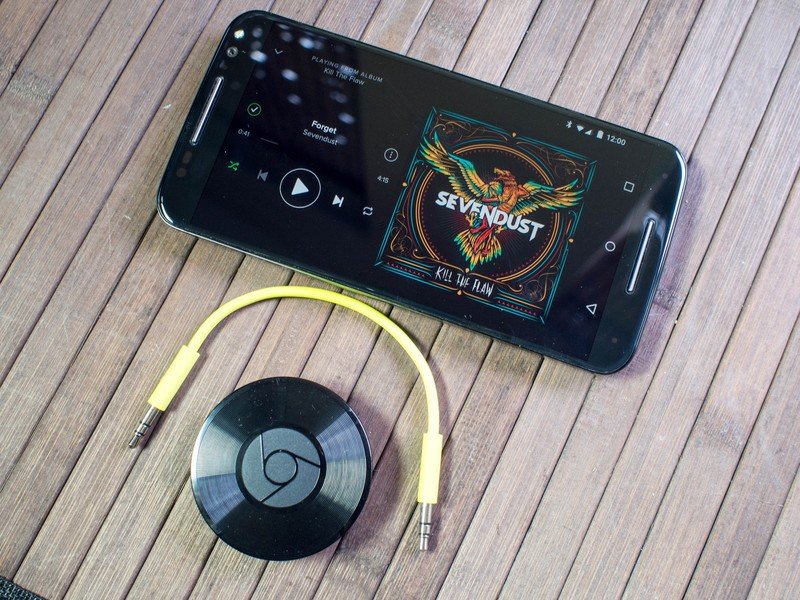 What you need to know
Leaks in recent versions of the Google Home app point to a revival of Chromecast Audio.
The tag given to it is "YND," the same tag that was specifically given to Chromecast Audio before sunset in 2019.
The Chromecast Audio dongle can turn your ordinary speaker into a smart speaker.
Is Google really trying to bring back Chromecast Audio? Some code leaks suggest that Google may be interested in converting regular speakers into smart speakers again.
Google has stopped playing Chromecast Audio (Opens in a new tab)a small dongle that transformed the regular speaker into a smart speaker, in 2019. It's interesting now that in the times we're in, Google is looking to bring this product back to some capacity.
9to5Google (Opens in a new tab) I mentioned some early findings about a possible return of old technology from standard to smart. The latest discovery comes via the latest versions of the Google Home app. In the Home app, the icon stands for "YND," a new device that apparently Google has some space for.
Upon further investigation, it appears as if the designation "YND" was once used specifically for the now-deceased Chromecast Audio. This would be an interesting development if something from these new results appeared in the Google Home app code. 9to5Google also points to Chromecast Audio capabilities which it says was "able to get high fidelity audio" while plugged into a regular speaker and made "smart" with Google software. Or maybe this is a new way to boost audio for a new product like Chromecast HD with Google TV (Opens in a new tab).
We are aware of some Google products that have been banned from importing (Opens in a new tab). This was an issue with Sonos and it caused some problems with Google products. If these rumors of Chromecast Audio back somehow prove true, this could be Google's way of getting back to external speakers.
These weird rumors in Google Home app code make us wonder if Chromecast Audio can be revived and how it might interact with some of the best wired and wireless speakers.