Should you buy the Amazon Fire HD 10 Productivity Edition?
best answer: yes! Amazon's Fire tablets are great for consuming content, but they weren't previously created with business in mind. However, the Fire HD 10 Productivity Edition package might be the perfect hybrid option for those on a tight budget.
Is the Amazon Fire HD 10 Productivity Edition bundle worth getting?
Amazon is arguably the best option to buy an inexpensive personal tablet for consuming videos, playing games or entertaining kids. Popular Fire tablets come in a variety of sizes, and there are two separate lines of Fire tablets for kids with longer warranties, more durable cases, and a more age-friendly user interface and content.
The latest Fire HD 10 now comes in a "Plus" option much like the Fire HD 8 Plus, with more RAM over the base model and the ability to pair with a proprietary wireless charging dock. This function not only makes charging your tablet more convenient, but also allows you to leave the Fire HD 10 Plus in display mode to act like the best Echo Show smart speaker.
The new regular Fire HD 10 and Fire HD 10 Plus become more valuable when purchased with the Productivity Bundle from Amazon. For about $70 above the price of the HD 10 or HD 10 Plus, you can get a Bluetooth keyboard designed specifically to work with your Amazon tablet, plus a 12-month Microsoft 365 Personal subscription. This might sound like a big price hike for a Fire Tablet upgrade, but it's not a lot when you consider that a Microsoft 365 personal license is $70 by itself. Considering you also get a nice tablet and keyboard, we think it's a great deal.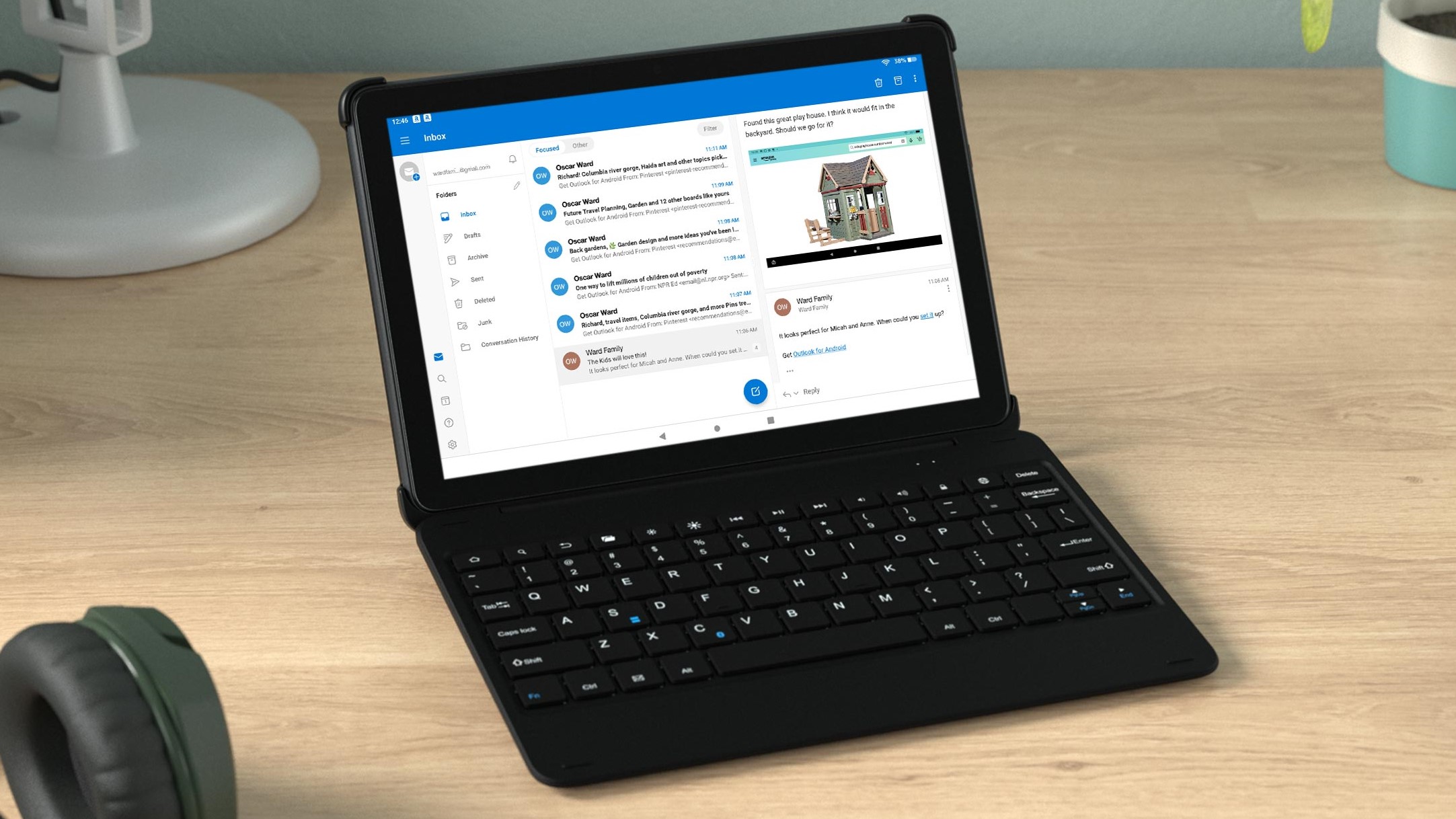 This subscription gives you access to all the premium Office applications such as Word, Excel, and Outlook, as well as 1 TB of OneDrive cloud storage. The beauty of this plan is that you can not only access these Microsoft services on your Fire HD 10 but across five other compatible devices. And because it's an Amazon device, you can have Alexa help you with your work by asking them to do things like "Open Microsoft Outlook".
While the Fire HD 10 Productivity Edition isn't a true laptop or work alternative, it's definitely something you can get some light work done on in a jiffy, unlike the Lenovo Chromebook Duet. If you're already comfortable using Microsoft Office apps and services, this might be a nice little addition to the end table for you, but it won't replace your Mac or Windows PC.
However, for all the value Amazon tablets offer, they can make a solid alternative to one of the best Chromebooks, and should be more available than many of those too. If you need something to sort out work email, spreadsheets, or any other device to help with distance education, this could be the ideal low-cost option.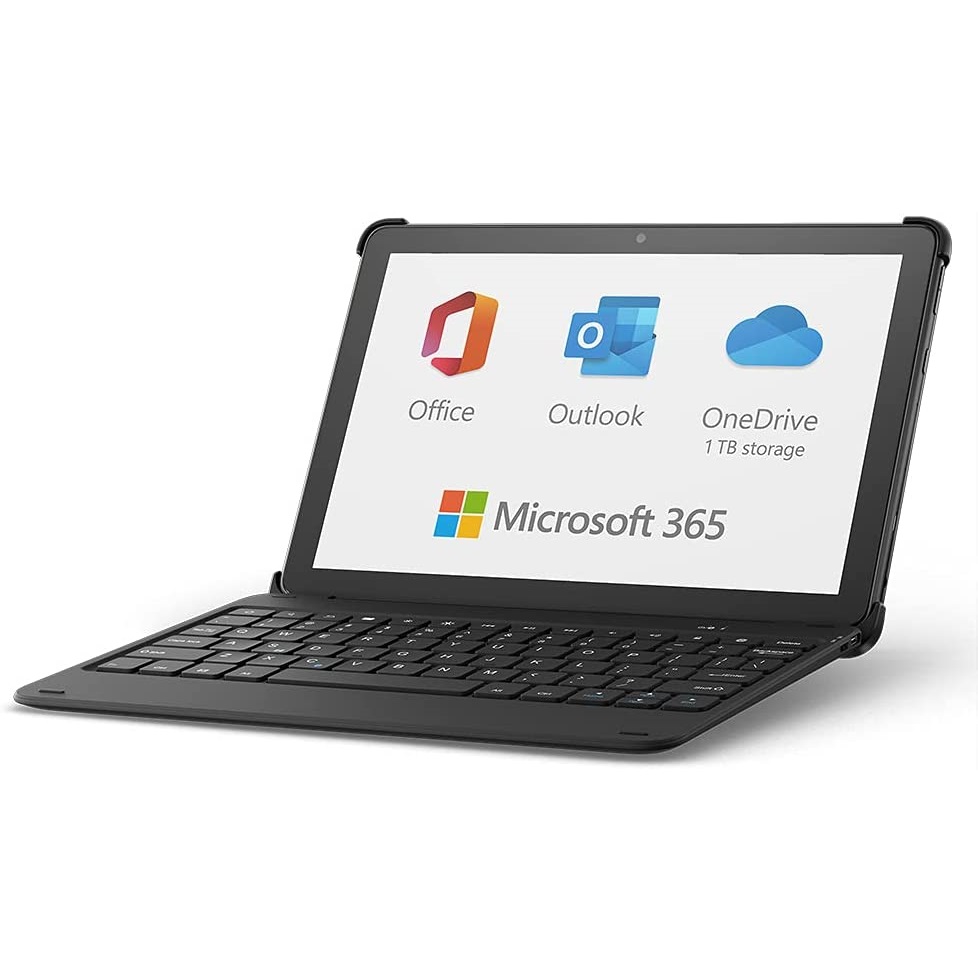 Amazon Fire HD 10 Productivity Pack
Leisure as well as work
The all-new Amazon Fire HD 10 Plus is indeed a great little tablet for the whole family to enjoy their favorite games, movies, and apps, but the Productivity Pack adds a whole new dimension. A year from Microsoft 365 and a Bluetooth keyboard case means this tablet could be the perfect tablet.