What is Wi-Fi Direct and how do you use it?
Wi-Fi Direct is a peer-to-peer Wi-Fi connection between devices that enables faster data transfer than Bluetooth with lower latency than Wi-Fi through a router. You can use it on Android with Cast Screen feature on certain devices and Nearby file sharing feature.
Wi-Fi Direct transfers data faster with lower latency
Wi-Fi Direct works much like a standard Wi-Fi connection except that instead of connecting to a router, it allows devices to connect directly to each other. This will enable you to connect without having to be within range of a Wi-Fi access point. In addition, this direct connection allows for a higher transfer rate and lower latency.
One of the ways this technology has been implemented on Android is the Nearby Sharing feature. Nearby sharing allows Android devices to send files to each other quickly and securely. This is more important than ever as file sizes grow with 4K and HDR technology, especially for videos.
When sharing on your Android phone, you can select the "Nearby Sharing" or "Nearby Sharing" option. Then, you can enable the feature that can be found by the phone that sends the file to the receiver. You can choose whether or not everyone sees you or only the people you want to allow. The devices will use Bluetooth to establish a Wi-Fi Direct connection to transfer the file. Some phones will display a Wi-Fi Direct icon.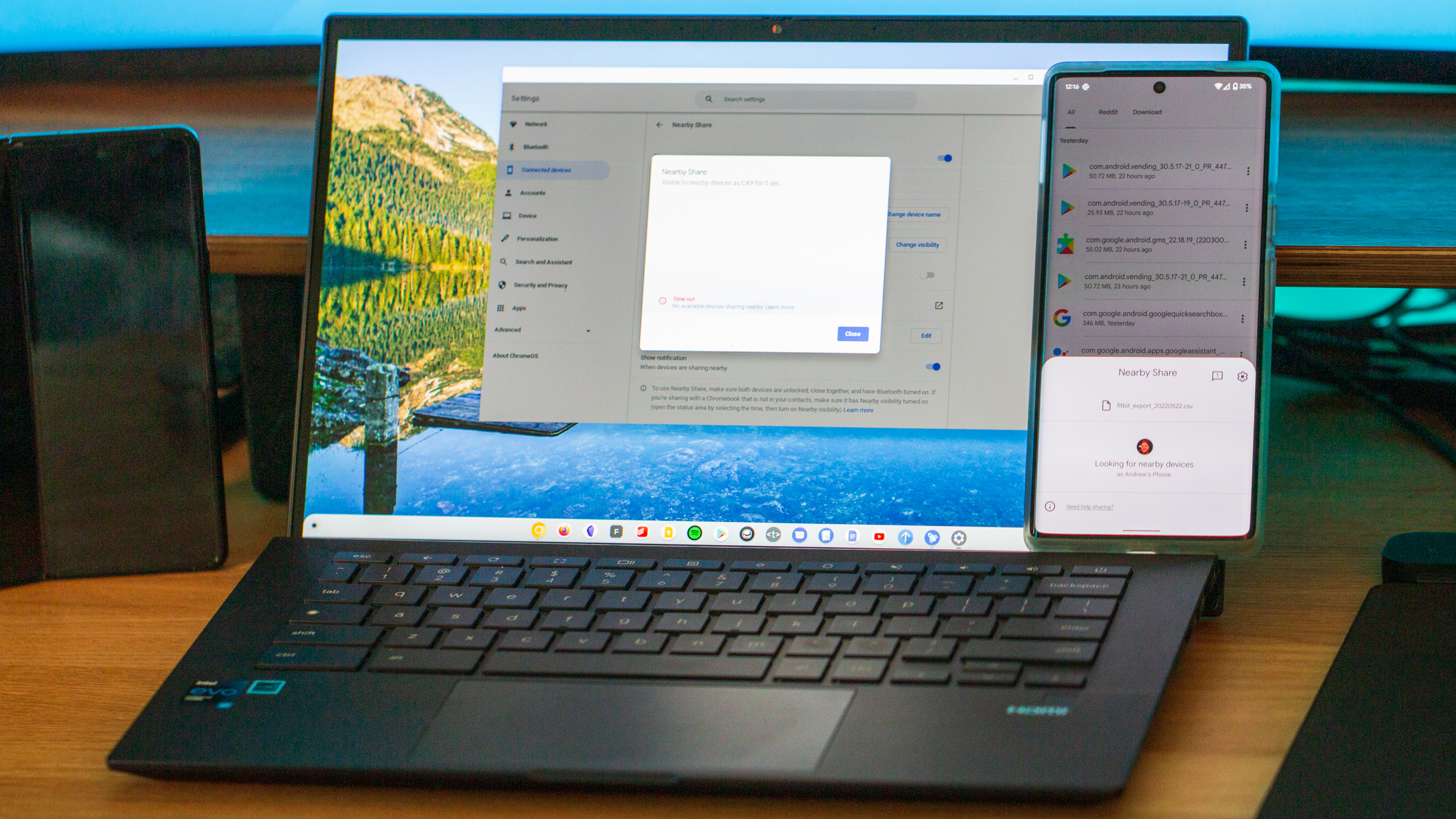 You can also send gigabytes of data in just a minute or two. This means that you can share your memories with family or friends without losing any quality or waiting for the messaging service to process the video in lower quality. Perhaps the best part about this feature is that any modern Android phone can use it, including the best Android phones. You can even use it to share with Chromebooks.
Wi-Fi Direct also allows audio and video to be sent to your screen on a TV or monitor. With a compatible device that includes many of the best streaming devices like Roku or even your smart TV, you can quickly connect your phone. Wi-Fi Direct also allows for lower latency than Chromecast, which passes through your router. If you come from the Apple ecosystem, it works a lot like Airplay.
To use this feature, you can use the screen cast option on Android. Your Wi-Fi Direct device will appear, and then once the connection is approved, you can get started. You can see your connected devices in the Wi-Fi Direct section of Wi-Fi settings. On some devices like Samsung Galaxy phones, the setting is in a submenu when connected to a Wi-Fi access point. For the most part, it's easier to look for settings.